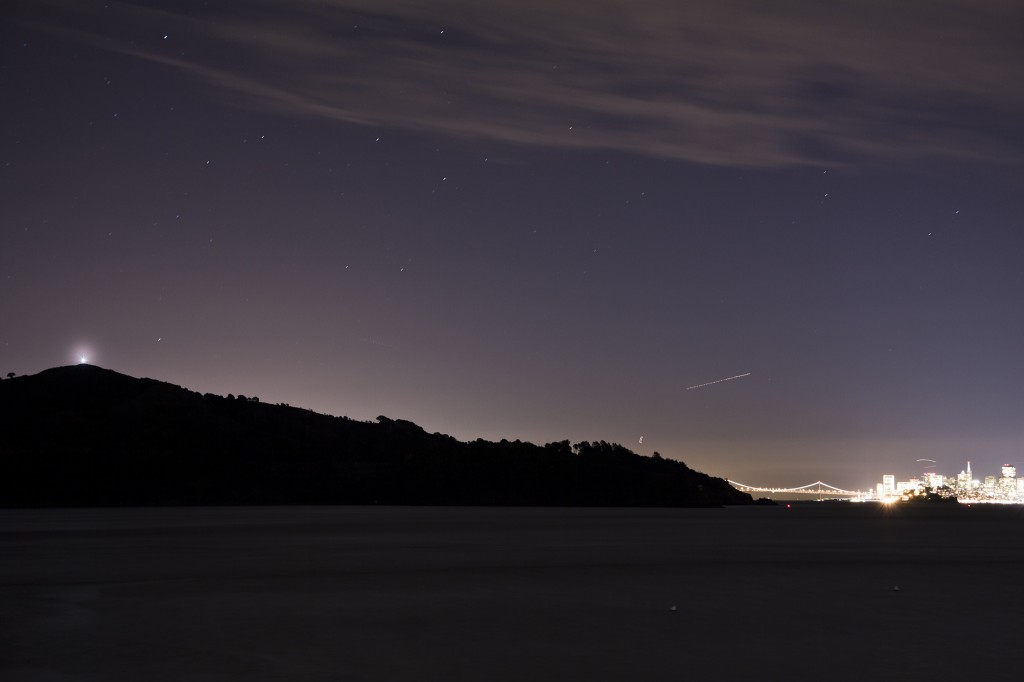 Throughout the month of December, the 'Angel Lights' shine from the top of Angel Island. The lights are 'adopted' by community members as a thoughtful thanks to a friend or relative, as a remembrance of a loved one, or as recognition of someone who makes this world a better place to live. In turn these 'adoptions' provide financial assistance for the mission of the Angel Island Conservancy in support of Angel Island State Park.
On December 1st the 6th annual Angel Lights Benefit and Countdown to the lighting of the Angel Lights took place at the Corinthian Yacht Club. Back by popular demand, the evening's host was Doug McConnell, of Bay Area Backroads and OpenRoad.tv fame.
Guests were treated to an array of delicious fare, cocktails, raffle prizes, and entertainment by the Marian Hubler Trio and guitarist Freddy Clarke. The live auction raised funds toward implementing the Park's recently completed Interpretive Master Plan. And, the Fund-a-Need rally brought in donations to provide dozens of children with the ability to visit the island and experience learning opportunities that extend far beyond the classroom.
Angel Island Conservancy is positioning itself to help facilitate a revitalization of Angel Island State Park, starting in the gateway to the island – Ayala Cove. This transformative work would not be possible without the financial support of our community and the work of our volunteers in preserving our legacy.
Thanks to our Sponsors, Benefit guests, Angel Light donors, State Park staff, event host, volunteers & photographer, and the CYC staff for making it such an enjoyable evening!
---
Event photos courtesy of David Bush.  Click on the images to view their full size.
And, check out Marin Magazine's coverage of the Angel Lights Countdown Benefit.
'Adopt' an 'Angel Light'