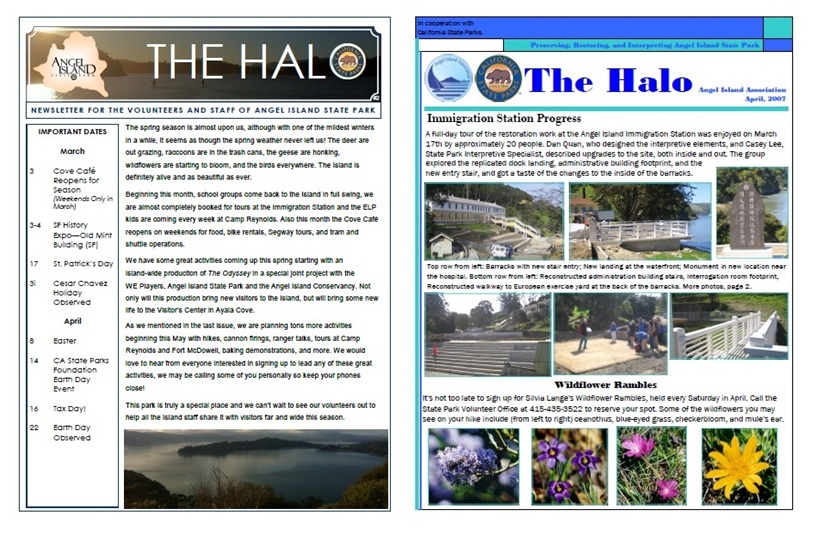 The Halo – now and then
---

Angel Island Conservancy's newsletter the Halo is back with a new look and new contributors!
For many years the Halo was a monthly newsletter for the park's volunteers and supporters. Today it returns, written by Park Staff with a similar purpose, but information for everyone whether you are staff, a volunteer, or a supporter.
Along with updates on programs and activities, you will find some useful information on ferry schedules, parking garage information, important phone numbers, plus updates on happenings both on and off the Island. As we move into the high season, a calendar of events will also be added so you can plan to join us in the fun!
As always the Halo is for you, so if you have topics you would like to see covered, would like to contribute an article, have a question, or would like to be added to the distribution list, our email box is always open.
Check out the first two editions!