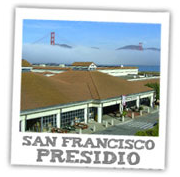 We want to raise money for a good cause, you and your friends want to unwind and buy some great outdoor gear after work… why not join us at Sports Basement's Happy Hour Fundraiser?!
Here's how it works:
Enjoy munchies, wine and beer in a semi-private area designated especially for supporters. Please RSVP by Friday, September 28th in order for us to ensure we request ample food and drinks.

Receive 10% off purchases* you make that evening! All you need to do is check in at the designated supporters area to receive your discount sticker. This sticker will signify to the register staff that you are eligible for the discount (discounts won't be honored without the sticker).

Experience the chance to GIVE BACK and have fun with friends and family!!! 10% of all proceeds, including gift cards purchases*, made that night support the work of Angel Island Conservancy. *10% discount does not apply to gift cards.

Location: Sports Basement at the Presidio
610 Old Mason St., San Francisco (415) 437-0100
Date: Thursday, October 4, 2012 from 6 to 8pm.
Please RSVP by Friday, September 28th.