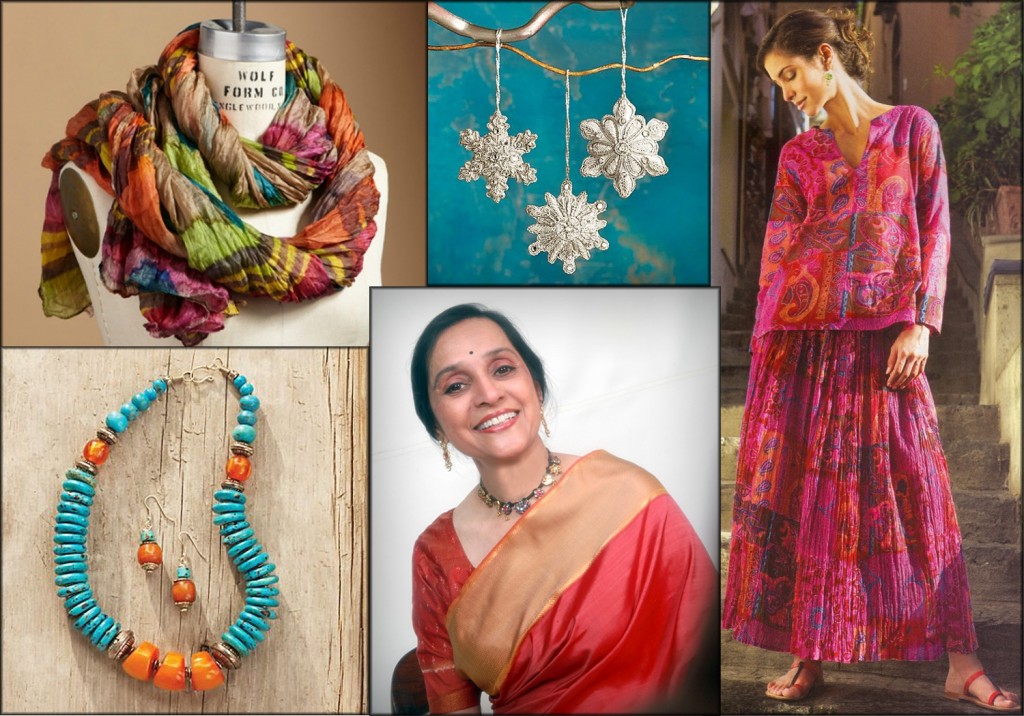 Don't Miss the Final Weekend
of the 9th Annual "Sudha Sale"
November 16th – 18th
You won't want to miss the final weekend of the Ninth Annual "Sudha Sale," with prices at wholesale or below! The sale features exotic jewelry, scarves, holiday ornaments, decorative objects and fabulous gifts items from acclaimed designer Sudha Pennathur. And, Sudha is donating 100% of the proceeds from the sale to Bread & Roses and Angel Island Conservancy!
Sudha sponsors and mentors a select group of master craftspeople in India to create hand-crafted, distinctive treasures that are featured in such stores as Bergdorf Goodman, Neiman Marcus, Saks Fifth Avenue,as well as the National Geographic Society, and the Art Institute of Chicago.
Sudha, who is also on the Board of Angel Island Conservancy and on the Board of Advisors to Bread & Roses, will personally be on hand to answer questions.

Last Weekend!
November 16th thru 18th
10am – 6pm
Location
Corte Madera Town Center
(next to Crate & Barrel)
---
Photo Caption: Designer Sudha Pennathur with some of her creations (left to right): Hand-woven and printed silk scarf in opulent colors; hand-embroidered silver snowflake ornaments; pink crinkle cotton city tunic & skirt; hand-made Tibetan necklace.