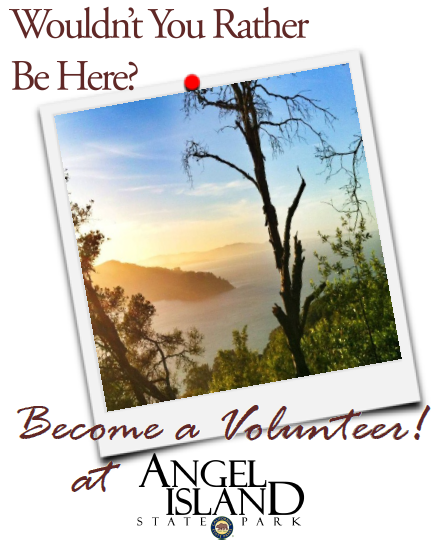 Escape to Angel Island, enjoy the beautiful surroundings and meet visitors from all over the world!
Volunteering brings together a diverse range of people from all backgrounds and walks of life. Angel Island State Park is looking for volunteers to share the history and beauty of this amazing state park with visitors. Whether you're interested in hiking, living history, guiding a tour, exploring the island with kids of all ages, or working in the Conservancy's Information Station, Angel Island State Park has a volunteer opportunity for YOU!
Important Upcoming Dates
February 28th – Volunteer Sign-Up Day 6:30pm, Tiburon Library
March 2nd – Volunteer Training Begins
For information, training schedule, or to register for sign-up day call: (415) 789-1384 or email.