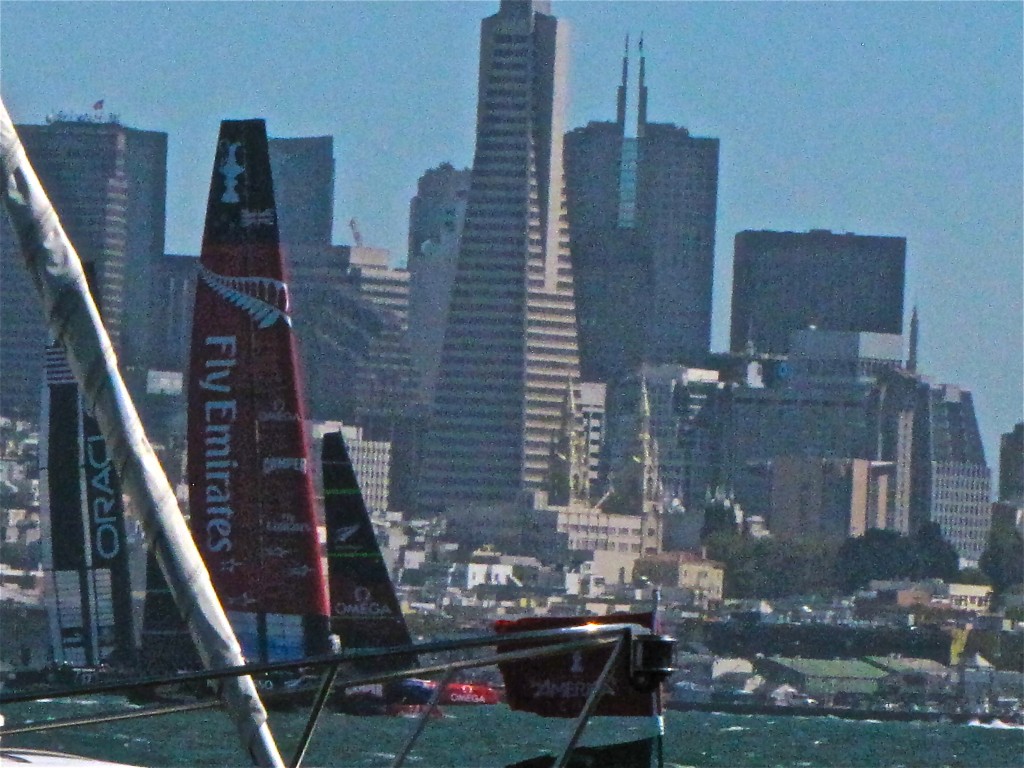 This amazing odyssey started on Harold Kleiderman and Angel Island Conservancy (AIC) Board member Lisa Klairmont's elegant 50' motor yacht "Andiamo." Cruising to the edge of the exciting America's Cup finals, the group experienced the speed and beauty of the huge sails slapping against their masts as the great catamarans came about. Enhanced by 'color' commentary by Ron Young, previously engaged in two previous America's Cup challenges, the shipmates enjoyed the adventure of a lifetime.
It gets even better… this lucky group of shipmates cruised into Angel Island's Ayala Cove where they disembarked for the evening and then transported to charming Quarters 10, the restored officer's quarters at Camp Reynolds, where they stepped into another era. Did you know that this building was originally constructed on Yerba Buena Island and then carefully relocated, board by board, to Angel Island  in the late 1800's?
As the evening began, the group sipped wine and savored hors d'oeuvres on the Quarters 10 veranda, explored the grounds, returned to the veranda for more wine and tastes, followed by a gourmet dinner and irresistible dessert in Quarters 10's classic dining room. Savoring wine, singing sailor's songs, predicting the America's Cup winner and, finally, finally settling in and getting some sleep.
In the morning, the shipmates were served a continental breakfast and then set free to tour the island and all her treasures.
This adventure, without equal, was won last year at Angel Island Conservancy's 7th annual Angel Lights Countdown Benefit.You, too, can experience an adventure like this and others – provide us with your email or mailing address and we'll send you an invitation to our 8th annual Angel Lights Countdown Benefit  – where attendees will have the rare opportunity to bid on adventures like this!
The event was a success thanks to the support of AIC Board members Mike Josselyn, Lisa Klairmont, and her husband Harold Kleiderman, AIC Operations Manager Jacquie Klose, Angel Island volunteers Barbara Blegen and Emma Yee. While watching a billion dollars of sailing technology from the very front row, the group enjoyed delicious gourmet box lunches, generously donated by John Snell, Executive Chef and owner of Foodniks, and the evenings delectable fare was generously provided by Robert Meyer's Mangia Nosh Catering Company.
Many thanks to our event donors…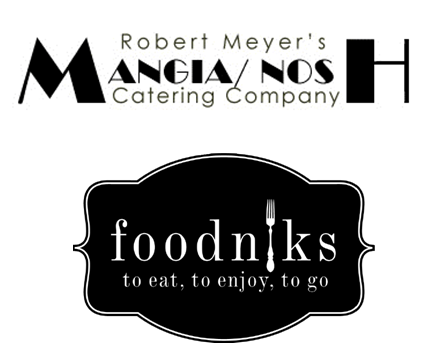 ---
Many thanks to Paul Sable for sharing his photos
(click on images to view larger version of photos)
About Quarters 10, Camp Reynolds
With concern mounting over threats to the Bay Area from Confederate sympathizers and naval forces, the federal government established Camp Reynolds.
Officer's Quarters 10, was first built and lived in on Yerba Buena Island, then later disassembled, barged over to Angel Island and reassembled. It was restored to its former glory by Dr. Robert Noyes and his wife Mary who spent months living in a tent on the grounds until they could stay in the quarters while they continued to lovingly restore it. Following are views rarely seen by the public.
Return to top of page