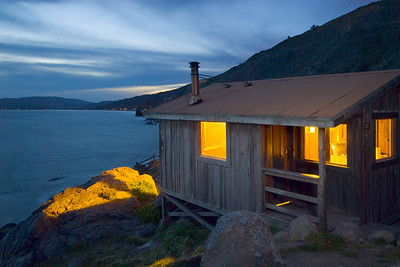 This amazing weekend, without equal, was won last year at Angel Island Conservancy's 7th annual Angel Lights Countdown Benefit.  The happy high bidder, Deni Chambers and her guests, spent a magical full-moon weekend in the nearly-impossible-to-reserve "Cabin 10," at Steep Ravine, a magnificent waterfront hideaway at the toe of Mt. Tamalpais.
Cabin 10, also known as the "Whale Watcher" cabin, boasts sleeping accommodations for four party animals (plus 1 child). An "environmental" experience, there is no electricity or running water in the cabin, but no matter as the Conservancy cozies the rustic cabin up and provides the vitals: lanterns, charcoal for the barbecue, and a basket stocked with tasty treats and wine.
Be dazzled by the spectacular views over the Pacific Ocean, the thoroughfare of whales, home base for otters and the gateway to the Farallons and beyond.  Dine at charming seaside restaurants in nearby Stinson Beach. Explore private beaches and hike extraordinary nature trails, or just watch the world go by from Cabin 10's huge windows.
You, too, can experience an adventure like this – invite an old corporate pal from Southern California, or your cousin from Wisconsin, for an experience that he or she will never forget. Provide us with your email or mailing address and we'll send you an invitation to our 8th annual Angel Lights Countdown Benefit  – where attendees will have the rare opportunity to bid on adventures like this!  But remember…. what happens in Cabin 10 stays in Cabin 10!

---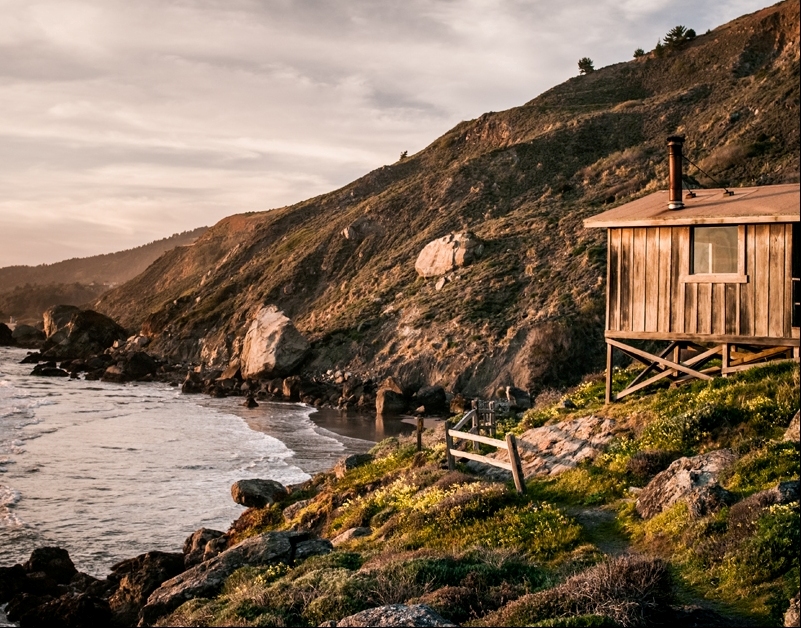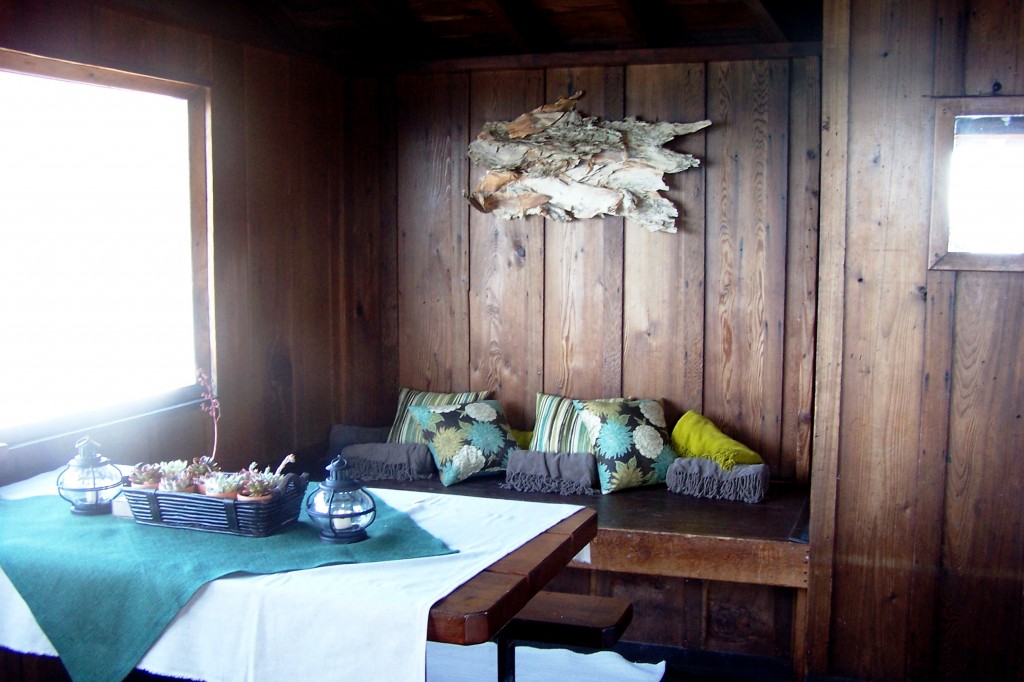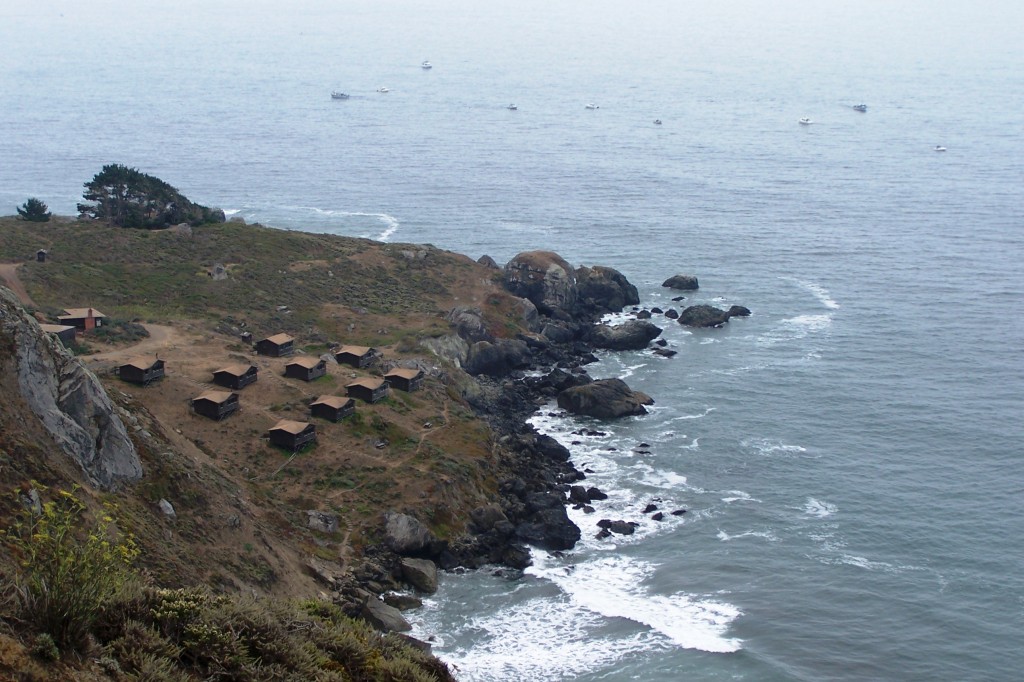 About Steep Ravine
In 1928 William Kent, an ardent Marin County conservationist, and his wife donated 200 acres of land in Steep Ravine to help create Mount Tamalpais State Park. The park was later enlarged through the efforts of several hiking clubs led by the Tamalpais Conservation Club. These organizations orchestrated a grassroots
campaign to purchase additional state park land.
Mount Tam's legendary Steep Ravine Trail leads hikers along Webb Creek through a stand of tall redwood trees. The sound of rushing water prepares visitors for the fragrance of damp earth and the sight of ferns along the creek's banks. The redwoods form a canopy above the water cascading over the rocks. Alongside the cascade, hikers must climb a steep ladder to return to the beginning of this beautiful trail.
Rocky Point-Steep Ravine Environmental Campground, on a marine terrace one mile south of Stinson Beach, has seven primitive sites and nine rustic cabins. Each cabin has a small wood stove, picnic table, sleeping platforms and an outdoor barbecue, but no running water. Restrooms and water faucets are nearby. Reservations are highly recommended.