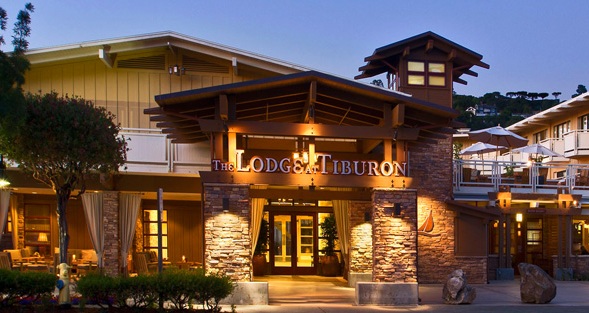 Angel Island Conservancy is pleased with its growing partnership with The Lodge at Tiburon, as The Lodge and Tiburon Tavern provide guests with a variety of ways to support the Conservancy, in turn benefitting our local treasure, Angel Island State Park.
The most direct support comes from the "$1 per night" donation program, whereby, upon checkout, all guests of The Lodge are invited to donate one dollar or more per room night to Angel Island Conservancy.  In addition, the Lodge is offering an "Adventure on Angel Island" package, which provides guests with all the tools necessary to have an idyllic adventure on Angel Island on their own terms, whether they are looking for a family adventure or a romantic getaway.  The Lodge is also encouraging all groups that hold a conference at the Lodge to support the Conservancy through fundraising activities organized by such groups.  The Lodge is making its staff available to assist guests in creating these experiences and activities in support of the Conservancy and Angel Island.
The partnership evolved out of The Lodge's deep appreciation for Angel Island State Park as an integral part of the Bay Area landscape and the Tiburon experience. "Angel Island is more than a landmark, it's a part of our community," explains Sietse Nabben, General Manager of The Lodge at Tiburon. "We are thrilled to partner with Angel Island Conservancy to not only provide guests with the ultimate Angel Island experience, but also to give back and contribute to the excellent work of the Conservancy."
Angel Island Conservancy appreciates the support of local businesses like The Lodge at Tiburon, and looks forward to continuing its collaboration with the Lodge in 2014 and beyond!