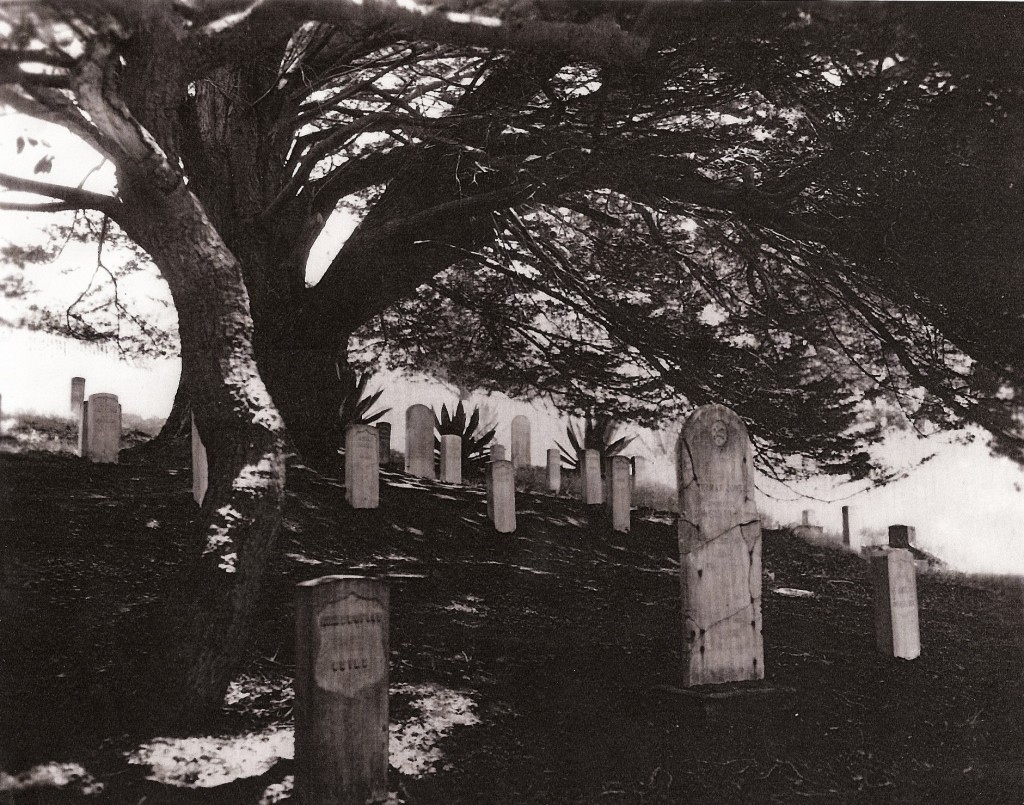 Across the road and up the hill from the Camp Reynolds Chapel was the post cemetery. Early pictures show it with the grave markers surrounded by a white picket fence. Graves contained the remains of a widely assorted group of individuals, and not all of them died on Angel Island; about one-fourth of the 143 graves were for individuals who died on Alcatraz. Essentially solid rock, Alcatraz was not able to accommodate a cemetery.
In common with other cemeteries of the period, the Camp Reynolds cemetery contained the graves of a number of children –  14 of the graves were children who died before their third birthday. Violence was a common cause of death: the cemetery contained a murder victim and her murderer, a suicide. There were three other suicides, one death from gunshot wounds, two drownings and a "wound to the neck."  Three graves held six bodies. that had been found "washed up on the beach," at Point Blunt.
True to the infantry rule of "leave no man behind," after the Army left the island, the remains in the Camp Reynolds cemetery were exhumed and moved in 1947 to the Golden Gate National Cemetery in San Bruno.

Recommended Reading