View of the Immigration Station Administration Building from the dock, ca. 1920s (based on size of palm trees). Source: California State Library.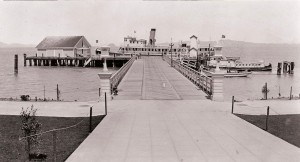 View of the Immigration Station dock taken from the Administration Building.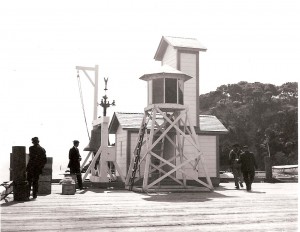 Immigration Station fog bell & light located at the end of the pier. That same bell sits at the begining of where the dock used to be.
Aerial view of Immigration Station. Administration Building in foreground, detention barracks on right, hospital to the left, and Julia Morgan-designed employee cottages at the top of the photo. Source: California Department of Parks and Recreation.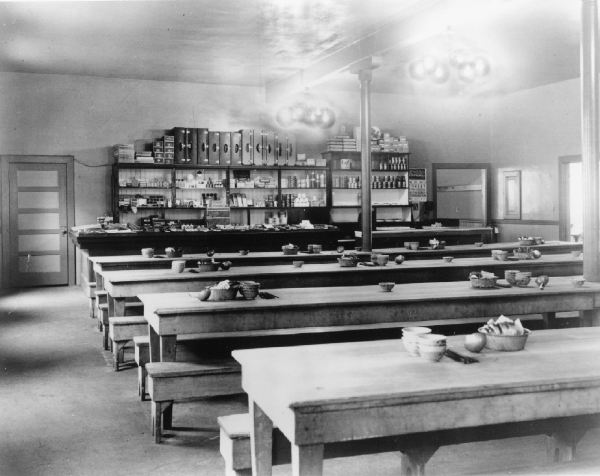 Chinese dining room.
Interior of men's barracks – post closure.
Japanese picture brides arriving at Immigration Station.
Katharine Maurer with Asian immigrants in Administration Building waiting room.
Japanese picture brides with Katharine Maurer, Methodist deaconess, in the Administration Building.
Aftermath of the electrical fire that closed the Administration Building. Detention barracks in background. Source: San Francisco Public Library.
The Hart Hyatt North – Photo Collection
Visit the Library of Congress website to view a collection of photographs donated to UC Berkeley by Hart Hyatt North, the first Immigration Commissioner on Angel Island. The majority of the interior photos appear to pre-date the stations opening in 1910 showing no signs of immigrant habitation.