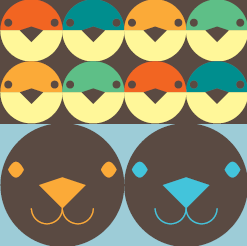 Did you know Angel Island State Park is on the National Registry of Historic Places and is a National Historic Landmark? Has four main historic sites and miles of hiking and biking trails? The island also has millions of dollars worth of deferred maintenance work and 120 historic buildings threatened by inadequate funding.

*Memberships play a vital part in supporting the preservation of the island and we would be grateful if you would become a member. With your support we can preserve Angel Island State Park and create an awe-inspiring experience at one of the crown jewels of our state parks system.
Thanks to the support of generous members of the community we're moving forward with the first of many exciting projects under the island's recently completed Interpretation Master Plan – the roadmap to transforming Angel Island State Park into a "must-see" destination.
Ayala Cove, the island's main port of entry, is our number one priority. Our goal is to implement a series of projects to highlight and preserve the island's unique history, the scarce open land in one of the state's most densely populated areas, and to create an environment that will inspire visitors of all ages to connect with the island.

*1-year membership
---

Click on one of the "Join" level buttons below to make a secure PayPal payment. If you don't have a PayPal account, you can still use their service to pay by credit card.


$35 – We'll send you a cool membership card that you can show everyone and tell them what an awesome thing you did! It'll knock their socks off!
$50 – Along with sending you the cool card, you'll also get a clever
bandana sporting a map of Angel Island! How neat is that?!
$100 – We'll send you 2 Angel Island-Tiburon Ferry round-trip tickets
so you can head out to the island, along with that cool card we keep
talking about! Don't miss the boat!
$250 – How about 2 Angel Island-Tiburon Ferry round-trip tickets, the groovy "Wildflowers of Angel Island" guidebook, and of course the cool card! Will you dig this or what?!
$500 – This is sure to make you the talk of the town, if you're not
already! 2 Tiburon Ferry tickets, the "Wildflowers" guidebook, VIP
island tour for 2 (date mutually agreed) and that oh too cool card!

Memberships can also be purchased by calling (415) 435-3972 or fill-in this printable Membership Form and send by mail or fax.
All member levels receive a 10% discount at Angel Island Conservancy's Information Station and the Angel Island Cafe' and Cantina.

Return to top of page