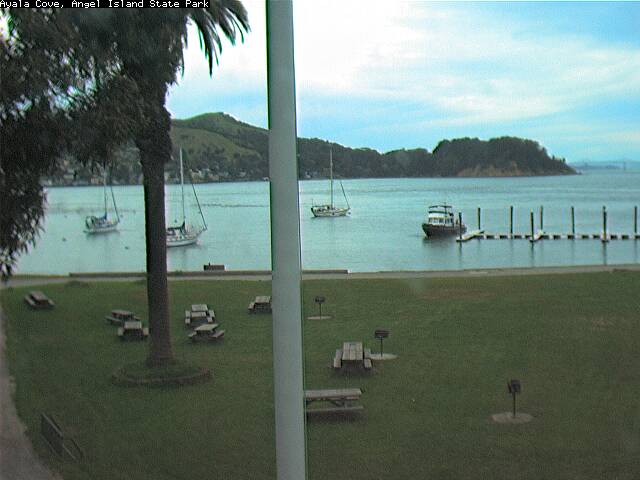 During daylight hours, a new photo, taken from the Visitor Center in Ayala Cove, is uploaded to the web page every 30 seconds. 
If you have notified us of a problem and it has not yet been resolved, it is likely that we are doing all we can under the circumstances. The island's DSL connection is not 100% reliable – when our service is down – the camera cannot load new photos to the site.
Many thanks to all that have made donations, your support helps us to bring the boating community this service.