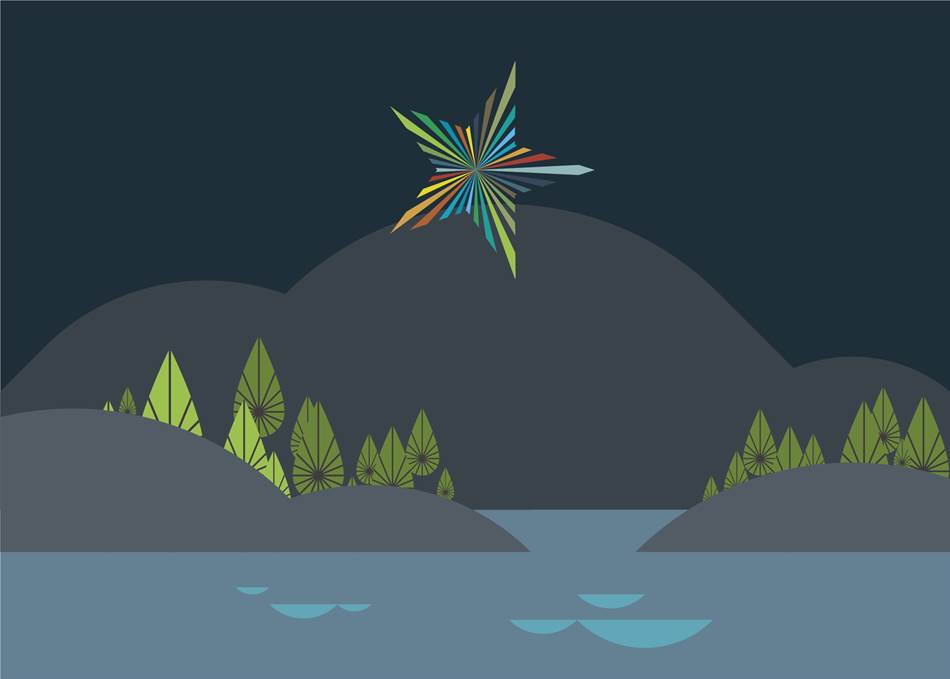 A tradition that started over 50 years ago as a single memorial light, in recent years has become many "adopted" lights creating a heartwarming glow for all the Bay Area to enjoy.
Throughout the month of December, the "Angel Lights" shine from the top of Angel Island, those lights may be "adopted" in turn providing support for the work of Angel Island Conservancy.
To make a contribution, click on one of the stars below. We use PayPal to accept secure, online payments. Once on the PayPal page sign-in, then if you'd like a card sent, click on "Add special instructions to seller" to provide the name, address, and sentiment.
If you don't have a PayPal account, you can use their service to donate with your credit card or debit card by clicking on the "continue" link located on the left side of the screen.
For further information about adopting an Angel Light
please call (415) 435-3972 or email.
For information about sponsorship opportunities
please contact Gail Dolton: (415) 272-2588 or email.
Angel Island Conservancy is a non-profit 501(c)(3) organization.
Federal tax identification number 51-0152954
Donations of any amount are tax-deductible and greatly appreciated.
---
We Thank Our 2013 Sponsors

Return to top of page