Did you know… Angel Island State Park is the largest natural island in the Bay and is visited by over 100,000 people annually from all over the world? It has four main historic sites and miles of hiking and biking trails. Is on the National Registry of Historic Places and is a National Historic Landmark. AND YET… has millions of dollars worth of deferred maintenance work, including 120 historic buildings threatened by inadequate funding.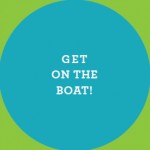 Contributions and memberships provide financial support in turn making Angel Island Conservancy's work possible.
Leave an indelible mark on the community, donate your time – Volunteer!
Checks: Angel Island Conservancy, Post Office Box 866, Tiburon, CA 94920
(415) 435-3972 T
(415) 435-2950 F
aic @ angelisland.org
Angel Lights Adoptions
Every year in December Angel Island shines brightly thanks to the support of people across the Bay Area.  The Angel Lights atop Mount Livermore have been a tradition for more than 50 years.  You can show your support for the island by adopting a light for yourself, or in honor of someone special.  It's a great gift idea for that person who has "everything", and it's a wonderful way to become part of a lasting legacy for all of us.  If you miss the adoption period (November/December) you can use our regular donation process above!
The Lodge at Tiburon
Angel Island Conservancy is pleased with its growing partnership with The Lodge at Tiburon, as The Lodge and Tiburon Tavern provide guests with a variety of ways to support the Conservancy, in turn benefitting our local treasure, Angel Island State Park.
The most direct support comes from the "$1 per night" donation program, when upon checkout, all guests of The Lodge are invited to donate one dollar or more per room night to Angel Island Conservancy. In addition, the Lodge is offering an "Adventure on Angel Island" package, which provides guests with all the tools necessary to have an idyllic adventure on Angel Island on their own terms, whether they are looking for a family adventure or a romantic getaway. The Lodge is also encouraging all groups that hold a conference at the Lodge to support the Conservancy through fundraising activities organized by such groups. The Lodge is making its staff available to assist guests in creating these experiences and activities in support of the Conservancy and Angel Island.
eScrip
When you register with eScrip your chosen nonprofit receives a percentage of all purchases made at participating eScrip merchants each time you use the credit and debit cards that you register.
It costs you nothing! There are no receipts to collect, no vouchers or certificates to buy, no hassles and every purchase counts.
eScrip provides online access for easy sign up. And, your purchases are tracked and available to you online, allowing you to see just how much you are earning on your groups behalf! You can register to support up to 3 groups!
Participating merchants include Whole Foods, Paradise Market, Macy's and many more.
To sign up visit eScrip and follow the easy registration steps.
Select Group Name: Angel Island Conservancy
or Group ID: 9557294
Mill Valley Market's Shop & Give Program
At the checkstand, select your favorite non-profit (Angel Island Conservancy) from the registered list and tell the checker before your transaction is complete. Mill Valley Market will donate 3% of your TOTAL RECEIPT. That's all there is to it!
As an individual, you don't need to sign up, carry a card or sign anything, and it costs you nothing. The best part is that 100% of our donation will go to the recipient. No third-party administrative fees. Your favorite non-profit (Angel Island Conservancy) gets the whole pie, not just a portion. Since 1992, the Shop & Give program has donated over $600,000 back to the community.
Angel Island Conservancy is a 501(c)(3) non-profit organization.
Federal tax identification number 51-0152954
Donations of any amount are tax-deductible and greatly appreciated.